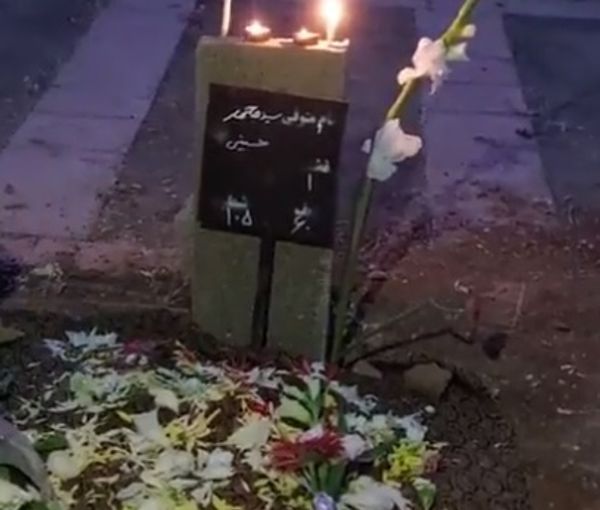 Iran Arrests Stonemason Who Made A Tombstone For Hanged Protester
A stonemason who was hired to make a gravestone for executed protester Mohammad Hosseini has been arrested by Iran's security agents.
The arrest was reported by Kamelia Sajjadian, a mother whose son, Mohammad Hassan Torkaman, was shot dead by the security forces during protests in the northern city of Babol in September. 
She said in a tweet on Thursday that her friends informed her the stonemason and his coworkers were arrested for the crime of measuring the grave to make a tombstone, adding that "I have never seen such brutality anywhere in the world." 
"A government that considers itself a regional power is afraid of the stone on a dead person's grave," she noted. 
The 39-year-old Hosseini – with no apparent family members -- was one of the loneliest victims of the regime's crackdown, and his hanging drew massive reactions on social media where Iranians can speak freely. Grieving over his execution, people regularly gather at his grave and shower it with flowers and distribute food and sweets in the honor of their new hero, as is customary by bereaved families in Iran. 
The regime hanged Hosseini along with Mohammad Mahdi Karami for allegedly killing a member of the security forces during protests that were triggered following the death of 22-year-old Kurdish woman Mahsa Amini in police custody in September. The convictions were not based on a criminal charge related to the murder per se, but they were charged with 'moharebeh', meaning "war against God", a vague religious concept. 
In the past few weeks, the Islamic Republic prevented the installation of a stone on the grave of Mohsen Shekhari, the first protester that the regime executed. Later, they broke the tombstone that was installed stealthily.