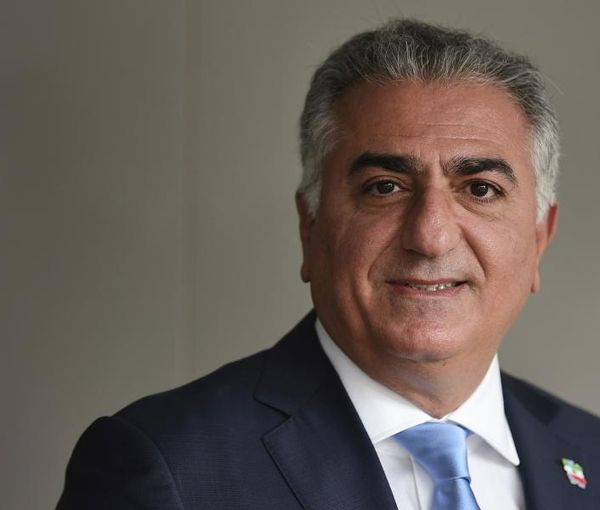 Campaign To Give Power Of Attorney To Iran's Exiled Prince Gains Momentum
Many Iranians, including artists and athletes have signed a petition endorsing exiled Prince Reza Pahlavi as their representative to lead a transition from clerical to secular rule.
An online campaign to give Prince Reza Pahlavi power of attorney has been launched by Iranian actor Ehsan Karami and it has been signed by more than 160,000 people until the time of this publication.
Iranian football legend Ali Karimi, a key supporter of the popular uprising, has also signed the petition appointing Pahlavi as his representative.
He wrote in a tweet that "I give power of attorney to Prince Reza Pahlavi, for the period of transition [to oust] the child-killing regime and [holding] a free referendum for a free and prosperous Iranian."
Singers Hamed Nikpey and Hamid Talebzadeh, actors Borzou Arjmand and Hamid Farrokhnejad, and actresses Rounak Younesi and Parastou Salehi are among the other public figures supporting the campaign.
Prince Reza Pahlavi, in an interview with Farsi-speaking London-based "Manoto" TV and in response to a question why he does not clearly assume the role of leading the movement said, "any kind of work we do must have a legitimate basis or some kind of power of attorney from inside Iran."
There has been no reaction from other key opposition figures including British-Iranian actress and human rights activist Nazanin Boniadi, journalist and activist Masih Alinejad, actress Golshifteh Farahani and activist Hamed Esmaeilion.
In a joint message on Monday, the first four along with prince Reza Pahlavi urged the international community to list Iran's Revolutionary Guard as a terror group.