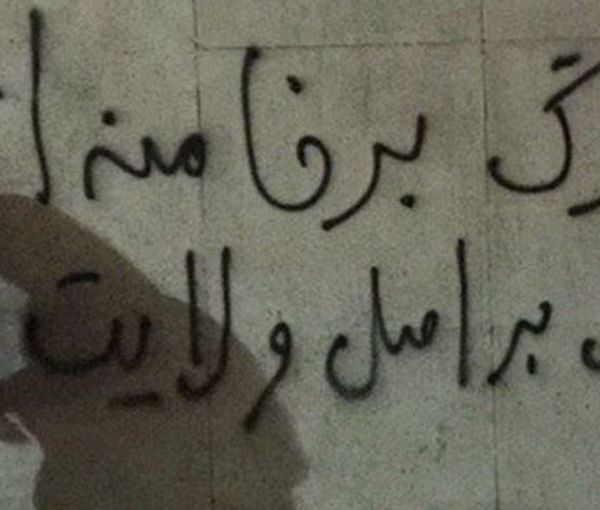 Meta Allows 'Death To Khamenei' From Now On
After numerous calls by Iranians and human rights activists against censoring content about ongoing protests in Iran, Meta, the owner of Instagram and Facebook, has revised its policies.
Meta's Oversight Board on Monday overturned the company's decision to remove a Facebook post that used the slogan "death to Khamenei" in support of the Iranians' antigovernment protests, saying it did not violate a rule that bars "violent threats."
The board, which is funded by Meta but operates independently, said in a ruling that the phrase is often used to mean "down with Khamenei" in referring to the Islamic Republic's Supreme Leader Ali Khamenei, who has been leading the violent crackdown on nationwide protests ignited by the death in custody of 22-year-old Mahsa Amini.
The board underlined that "In the context of the post, and the broader social, political and linguistic situation in Iran, 'marg bar Khamenei' -- Persian for 'death to Khamenei' -- should be understood as 'down with.' It is a rhetorical, political slogan, not a credible threat." 
It also urged the company to develop better ways of factoring such context into its content policies and outline clearly when rhetorical threats against heads of state were permitted. 
The protests, which are described as the biggest challenge to the clerical regime since its establishment in 1979, are also reflected in cyberspace by many Iranians and foreigners, creating a conundrum for Meta, which has wavered repeatedly in its treatment of violent political rhetoric on its platforms. 
A political graffiti in Iran that reads 'Death to Khamenei'
The company claims that it bans language that incites "serious violence" but aims to avoid overreach by limiting enforcement to credible threats, leaving ambiguity as to when and how the rule applies. After Russia invaded Ukraine last year, for example, Meta introduced a temporary exemption to allow calls for death to Russian President Vladimir Putin, aiming to give users in the region space to express their anger over the war, but days later it reversed the exemption. 
Even before the current wave of protests, the company was accused of censoring content deemed critical of the Islamic Republic and its leaders. In August, following reports that the social media giant might be aiding the Iranian government amid a wave of protests, the US Congress launched an investigation into the claims. Three US Republican lawmakers on the House Foreign Affairs and Armed Services Committees launched a probe into the matter, and also urged Meta to investigate claims that Instagram has "been infiltrated by those sympathetic to the Islamic Republic in Iran."
The probe came following reports alleging that Instagram content moderators are deleting and censoring accounts that have documented the regime's human rights abuses during the protests, including content showing Iranian security forces beating protesters and firing tear gas into crowds.
A political graffiti on the entrance of a seminary in central Iran that reads "Death to Khamenei"
BBC's sources alleged that pro-regime employees of the German branch of Telus International, a Canadian contractor which provides content moderation to Instagram with over 400 Iranian employees for reviewing Persian-language content, are responsible for restricting anti-government content of Iranian users. In an investigative report, Deutsche Welle Farsi revealed that Mehdi Norouzi, the son of a former Islamic Republic envoy to Bulgaria -- Abdollah Norouzi, works at the Telas International branch in Sofia.
In October, three human rights groups, namely digital civil rights group Access Now, London-based rights organization Article 19, and New York-based Center for Human Rights in Iran, met with a senior official from Meta to convey their concerns over the company censoring content by Iranian dissidents and democracy advocates. The groups said they made recommendations to Meta and Meta's Oversight Board in an effort to streamline processes to ensure freedom of expression is protected for users who rely on their platform in Iran, especially during protests.