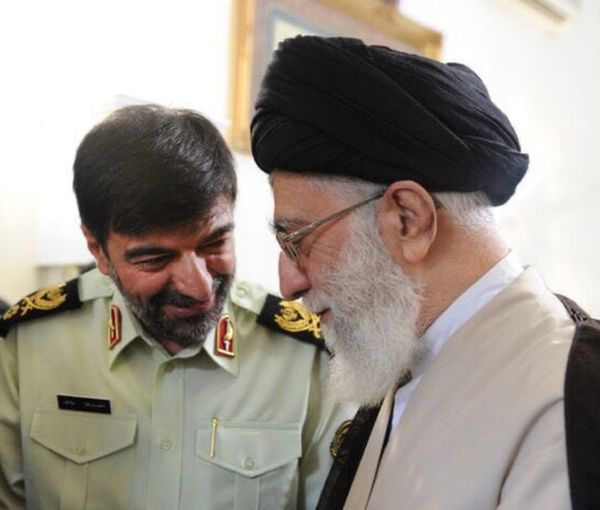 Iran's Khamenei Appoints Infamous Figure As Police Chief
Iran's Supreme Leader Ali Khamenei has appointed an infamous military figure as the country's new police chief to step up crackdown on protests.
On Saturday, Khamenei appointed Ahmadreza Radan, an IRGC officer who was transferred to police forces many years ago, as the country's new Commander-in-chief of Law Enforcement Force replacing Hossein Ashtari.
Sources had earlier told Iran International that Khamenei had "harshly scolded" Ashtari over his "incompetence" in quelling anti-regime protests.
Radan served as a deputy police chief from 2008 to 2014 and played a key role in the crackdown on protesters after the disputed 2009 presidential elections and in the formation of "morality police".
Radan was heading the Center for Strategic Studies of the Law Enforcement Force.
He has been designated by the United States as a person who is, "among other things, responsible for or complicit in, or responsible for ordering, controlling, or otherwise directing, the commission of serious human rights abuses against citizens of Iran or their family members."
In 2007, Ahmad-Reza Radan launched a "Public Security Plan". The police arrested dozens of alleged criminals for what it called "increasing public security". The people were sometimes beaten on camera in front of city inhabitants.
In his Saturday decree, Khamenei urged Radan to ensure that people are satisfied with the police's performance in providing security, a rhetoric indicating security for the regime amid protests.