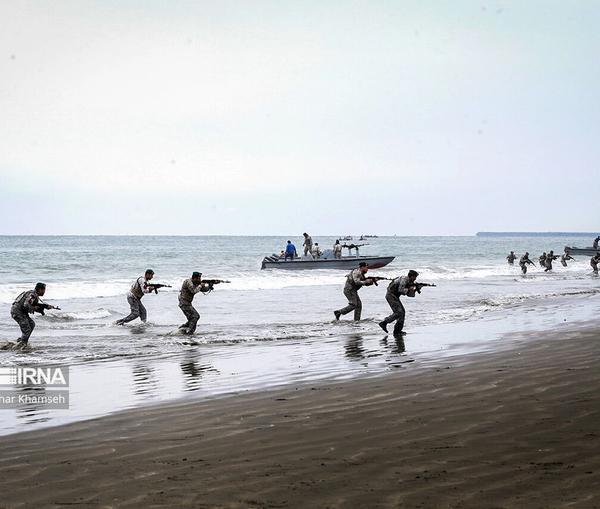 IRGC Threatens To Attack If Any State Allows Israeli Military Bases
A military commander of Iran's Revolutionary Guard has threatened to attack any regional country which cooperates with Israel and provides bases to its military.
On the sidelines of ceremonies to kick off joint military drills codenamed Zulfaqar 1400 in the Sea of Oman on Friday, an IRGC Commander Major General Gholam-Ali Rashid warned regional countries against any cooperation with Israel in threatening the Islamic Republic's national security by providing bases or facilities.
"Those bases as well as the points of aggression -- which is the occupying regime of Israel will be the target of attacks by our armed forces."
Noting that the General Staff of the Armed Forces of the Islamic Republic, the traditional Army and the Revolutionary Guard concur that Israel is the most significant threat to Iran's national security, he said that the Islamic Republic Armed Forces consider military exercises as a "half war" and even a "war before war."
Commander of Iran's Khatam al-Anbiya Central Headquarters Major General Gholam-Ali Rashid
Zulfaqar 1400 began with the key motto of "self-confidence, power, sustainable security" in an area stretching from the eastern sector of the strategic Strait of Hormuz to the northern tip of the Indian Ocean, with the first hours of the maneuver dedicated to safeguarding the coasts. 
"The Navy's rangers used improved arms and equipment to carry out the operation that lasted until dawn, and the naval forces used Dehlavieh, TOW, and shoulder-fired Misagh missiles against the enemy's aggression on coastal lines," Brigadier General Alireza Sheikh, spokesman for the drills, said.