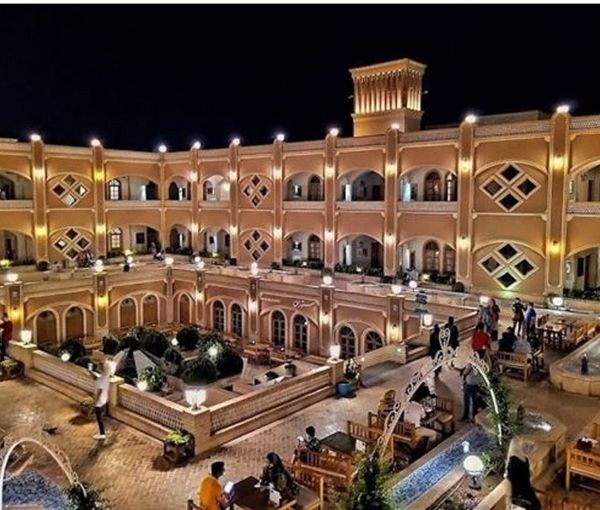 Foreign Tours Bound For Iran's Popular Tourist Destinations Canceled
Fearing arrest by Iranian authorities, the majority of foreign tours booked for the New Year and January in the very popular historic cities of Yazd and Kerman have been canceled and the rest may follow suit.
According to Donya-ye Eghtesad daily, the heads of hoteliers' associations of Yazd and Kerman provinces -- both of which are among Iran's most popular tourist destinations -- are facing a significant drop in foreign and domestic tourism, and a significant part of bookings have recently been canceled.
"Only a few tours have not been canceled but they may also make a last-minute decision not come just as two of the booked tours did not arrive recently even though they had not canceled," the head of Hoteliers' Association of the historic city of Yazd, Amir Nasereddin Tabatabaei, said earlier this week. He estimated the number of booking cancelations at around 80 percent.
Mohammadreza Bahrami, Head of the Kerman Hoteliers Association, has also said that his province has lost 90% of its foreign travelers in recent months.
Some countries have advised their nationals not to travel to Iran or asked them to leave the county immediately since nationwide anti-government protests began in Iran three months ago. Iran's apprehension of several foreign nationals and dual nationals on unknown charges has made the situation more complicated and more damaging to the tourist industry.
In early November the chairman of the board of Iran's Tour Guides Association, Mohsen Haji-Saeed said the regime tourists seen in the wrong places and at the wrong time were seen as spies and that some foreign nationals had been detained only for taking photographs of the protests ""out of curiosity".
On September 30, Iran's Intelligence Ministry announced the detention of nine foreign citizens from Germany, Poland, Italy, France, the Netherlands and Sweden. The ministry alleged those arrested had been "on the stage or behind the scenes" of the recent protests.