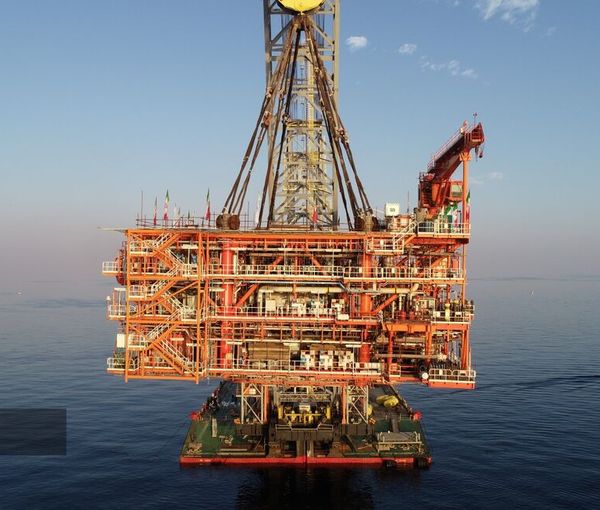 Energy Shortages In Iran Herald More Bad Economic News
Government has cut off gas to 840 government and public entities, Iran's Tasnim news reported Saturday, as consumption outpaces production.
The news might sound shocking for a country that has the second largest natural gas reserves in the world, but it has been long clear that production is falling with lack of investments and Western technology. This means many factories and steel as well as petrochemical plants stopping production, which will deal a severe blow to an economy in crisis.
Equally shocking was news this week, published by Tejarat (Commerce) newspaper in Tehran, that some Iranian oil experts believe the government is selling oil at just $37 per barrel amid US sanctions. This is only $7 more than the production cost for Iran, which might explain why the government is facing a serious financial crisis.
As the year comes to a close, the Iranian currency, rial, has been shattering low records against major currencies. On Thursday, the rial fell to 400,000 against the US dollar and the fall continued Saturday in a sign that the Islamic Republic, grappling with antigovernment protests, is unable to support its currency.
As international oil industry watchers believe Iran is selling around 700,000 barrels of oil per day, it is puzzling as to why it is in deep financial trouble, even unable to import sufficient medicines in the past few months.
The estimate that Iran is shipping crude for just $37 a barrel is piece of new information that might explain the puzzle. Previously, it was believed that Iran was giving 10-20 percent discounts to China, its major oil customer, which would still price its exports at around $65 per barrel at current prices. But $37 had never been mentioned by an informed source.
It means that Tehran might be making less than $6 million per day, or around $16 billion annually – less than half the previous estimates. That is $200 per capita in oil income, only higher than Nigeria and Venezuela in OPEC.
Despite these facts, the government has been issuing rosy news about its oil shipments, without saying anything about actual revenues, which it says is a national security secret.
Its budget and economy dependent on oil exports, the Islamic Republic has been claiming that sanctions imposed by the United States since 2018 have been defeated and it does not need to make concessions in nuclear talks with the West, which have stalled since September.
But the danger of an overall popular revolt lies in the economic misery facing a large majority of Iranians who do not have savings in foreign currencies or gold. The middle and working classes have already become impoverished by unabating high inflation since 2018.
While the general annual inflation rate is estimated to be around 50 percent, many food items have doubled in price, and so have rents.
Instead of accepting a Western offer, deemed generous, on the nuclear issue, Tehran has started supplying weapons to Russia, which has angered the US and its NATO allies.
With no prospect of resolution, the Islamic Republic is walking a tightrope, as daily sporadic protests continue, with signs of some young people becoming more radical and prone to resort to arms.