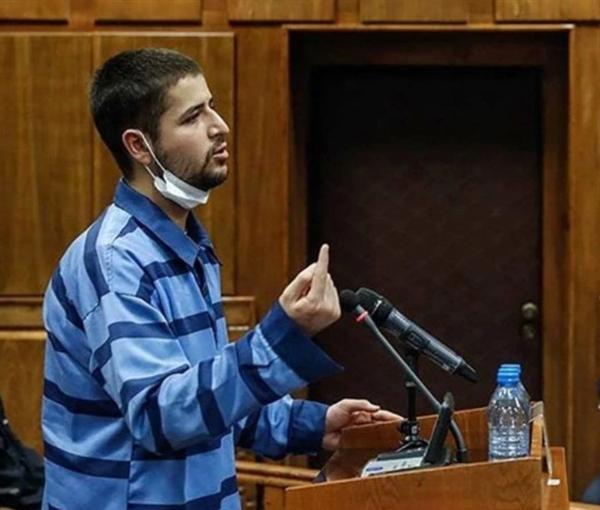 Court Upholds Death Sentence For Another Iranian Protester
The Islamic Republic's Supreme Court says it has upheld the death sentence of Iranian protester Mohammad Qobadlou after rejecting his appeal.
However, the country's judiciary announced in a statement Saturday that it had accepted the appeal against the death sentence of another demonstrator, Saman Saidi Yasin.
Earlier, the Court had announced the appeals of both protesters have been accepted, but subsequently Mizan news agency affiliated with the judiciary said just the appeal of Saman Saidi Yasin was accepted and the ruling of Mohammad Qobadlou was confirmed.
Qobadlou is accused of killing a police officer and wounding five others during the protests.
Yasin, a Kurdish man who sings rap songs about inequality, oppression, and unemployment, was charged with attempting to kill security forces and singing anti-regime songs.
Nationwide protests against the Islamic Republic erupted in mid-September after the death in custody of 22-year-old Kurdish Iranian woman Mahsa Amini for wearing improper hijab.
Over 500 people have been killed by regime forces and over 18,000 were detained.
The clerical rulers hanged two protesters earlier this month: Mohsen Shekari, 23, was executed of blocking a street and injuring a member of the Basij militia force. Majid Reza Rahnavard, 23, accused of stabbing to death two Basij members, was publicly hanged in the religious city of Mashhad.
According to Amnesty International at least 26 people are in danger of receiving death penalty in what it called "sham trials designed to intimidate those participating in the popular uprising that has rocked Iran".