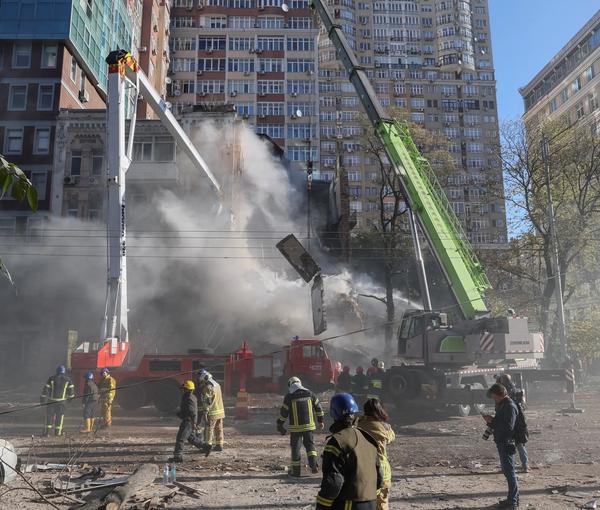 US Reiterates Concern Over N. Korean, Iranian Arms For Russia
The White House said Thursday that the Wagner Group, a Russian state-backed military outfit, has taken delivery of an arms shipment from North Korea.
US officials have been expressing concern over Iran's growing military ties with Russia and the prospect of North Korea providing weapons to the Russia military which is facing shortages.
White House National Security Council spokesman John Kirby said US intelligence officials determined that North Korea completed an initial arms shipment that included rockets and missiles last month.
"We assess that the amount of material delivered to Wagner will not change battlefield dynamics in Ukraine," Kirby said. "But we're certainly concerned that North Korea is planning to deliver more military equipment."
US ambassador to the United Nations Linda Thomas-Greenfield also said Thursday, "It is despicable that Russia, a permanent member of the UN Security Council, is now using weapons procured from the DPRK and Iran – in violation of UN Security Council resolutions – to pursue its war of aggression against Ukraine."
Kirby said the US now assesses that Wagner has some 50,000 personnel fighting in Ukraine, including 10,000 contractors and 40,000 convicts that the company has recruited from prisons.
The US assesses that Wagner, owned by Putin ally Yevgeny Prigozhin, is spending about $100 million a month in the fight, Kirby said.
Wagner has faced US sanctions since 2017. The Commerce Department on Wednesday unveiled new export restrictions targeting Wagner in a bid to further restrict its access to technology and supplies.
Russia has also turned to Iran to provide drones to use against Ukraine, and the Biden administration has expressed concern that Russia may seek to acquire additional advanced conventional weapons from Iran.