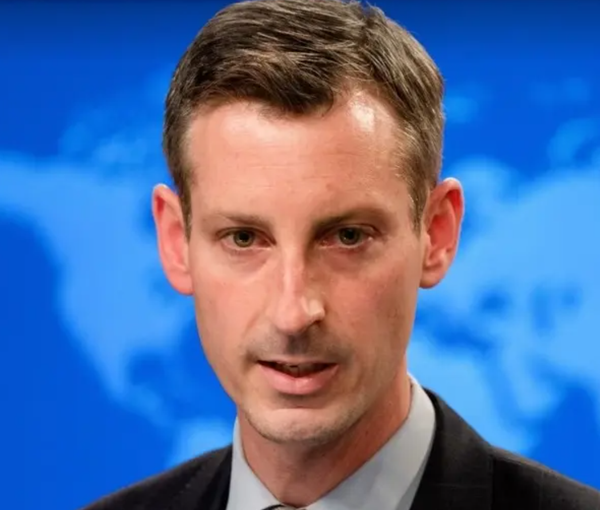 Washington Denounces Public Hanging Of Iranian Protester
The United States has slammed Iran for hanging a protester in public, saying the regime's use of harsh sentencing and public execution is meant to intimidate the people.
State Department spokesperson Ned Price told a briefing on Monday that "we denounce this draconian treatment in the strongest terms. These harsh sentences and now the first public execution...are meant to intimidate Iran's people. They're meant to suppress dissent. And they simply just underscore how much Iran's leadership fears its own people."
The Islamic Republic hanged a second protester, Majidreza Rahnavard in less than a week in public on Monday after charging him with killing two members of security forces.
Majidreza Rahnavard is the Islamic Republic's latest victim, said Ned Price, adding that he was swiftly executed after what can only be described as a sham trial.
"We understand that he was also executed publicly; he was hanged in public. The regime has rounded up and detained thousands of people for their involvement in these protests. Many of them now face harsh sentences, including the death penalty and sham trials that lack any due process," Price went on to say.
He reiterated that the US used its human rights authorities to hold accountable those who are responsible for this brutal crackdown.
Washington has imposed some sanctions for Tehran's human rights violations since September, but still says it is ready for diplomacy over Iran's nuclear program.