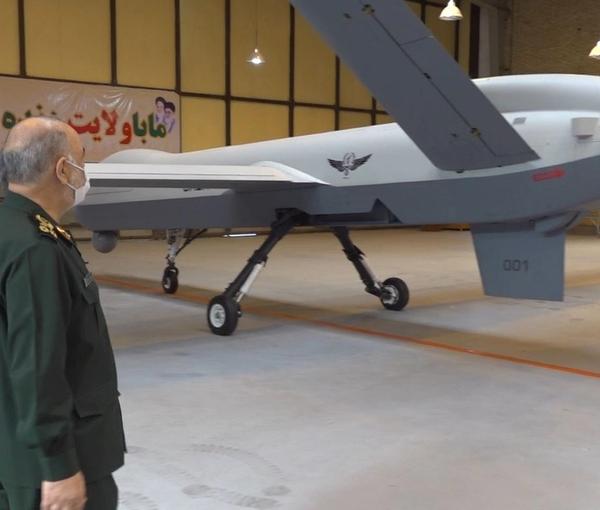 US Officials Step Up Warnings Over Russia-Iran Military Links
A day after Nato's chief said war in Ukraine could 'spin out of control,' US spokesman John Kirby said Russia was offering Iran "unprecedented" military support
Jens Stoltenberg, secretary general of the 30-member Nato, warned of the dangers of Ukraine-Russia fighting escalating into a conflict between Russia and the US-led alliance.
Kirby, the White House security spokesman, charged Friday that Moscow was "seeking to collaborate with Iran on areas like weapons development and training," and said Washington was "concerned that Russia intends to provide Iran with advanced military components."
Kirby left analysts to speculate that Iran was interested in S400 air-defense systems, which could be useful against US or Israel attacks. Moscow has exported S400s to Turkey, a Nato member, and is currently transferring the system to India. Saudi Arabia reportedly shelved plans to buy S400s in 2021.
After decades trying to develop domestic arms production under international sanctions, Iran may see further potential in Moscow. "Senior [US] administration officials" have been widely quoted that Russia is ready to send Sukhoi SU-35 fighter jets to Iran, which has been unable to acquire modern fighters since the 1990s.
Jen Stoltenberg pictured during a NATO meeting on November 30, 2022
While the SU-35 would be no match for jets held by regional powers, including Israel's US-made F-35s or the European and US planes of the Persian Gulf Arab states, they would represent an upgrade on Tehran's Cold War-era US-made F-4 Phantoms, F-14 Tomcats, and F-5 Tigers and their locally-made versions.
Iranian weapons to Russia?
Contradictory accounts emerged this week on arms going the other way. After Kirby was one of two US officials saying on-the-record Wednesday that US had no evidence of Iran transferring missiles to Russia for use in Ukraine, the Washington Post Saturday quoted a US "military official" and an official "from a Nato member state" that Russia had acquired Iranian ballistic missiles.
Ned Price, the US State Department spokesman said Wednesday it was not the US assessment that Iranian military support could "tip the balance" in the Ukraine war.
Ukrainian president Volodymyr Zelensky in September 2022
But the US official quoted by the Post also said Iran would receive "up to $1 billion, in addition to other, still unknown inducements," for establishing drone productions inside Russia – which would be welcome foreign exchange for Tehran, which has billions in oil revenue frozen abroad by banks wary of US punitive sanction under Washington's 'maximum pressure' sanctions.
Presumably ahead of this drone production beginning in Russia, Iran had agreed to supply "up to 6,000 aircraft," the official claimed, presumably meaning drones. The Post quoted a second official that Iran had agreed to supply "thousands".
There were reports Saturday morning that Russian forces had the previous night launched at Ukrainian targets a dozen Iranian-made drones, mostly shot down. This came after a lull in their use since mid-November put down by Ukrainian officials either to Russia running out of supplies or the drones malfunctioning below zero degrees Celsius.
US arms to Ukraine now at $20 billion
The US announced Friday the 27th batch of US weapons for the Ukrainian armed forces, bringing the total supply since February to over $20 billion. Despite the European Union sending $2 billion in arms to Ukraine, Kyiv has criticized France and Germany for not sending enough.
The United Kingdom – whose foreign minister James Cleverly Friday spoke of "sordid deals" between Iran and Russia – has sent $2.3 billion in weapons to Ukraine and intends to match that figure in 2023. Ukraine has used military drones from Turkey and the US, as well as the Soviet-era drones used this week to attack infrastructure deep within Russia.
With Stoltenberg saying Wednesday that any terms to end the conflict should be decided by Ukraine, its president Volodymyr Zelenskyy said Saturday that the city of Bakhmut was now "burnt ruins." In the week he was named Time magazine's 'Man of the Year' and Politico's "most powerful person in Europe," Zelenskyy accused Russia of genocide.