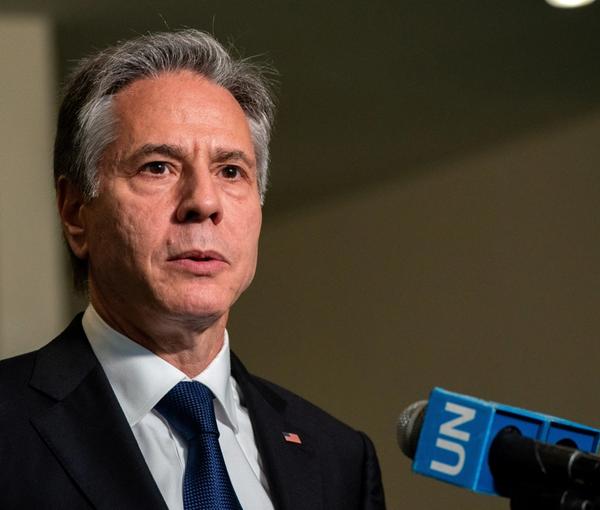 Blinken: Whatever Happens In Iran Depends On Iranians' Decision
US Secretary of State Antony Blinken says whatever happens in Iran has nothing to do with the United States and everything depends on Iranian's will.
Blinken made the comments in an interview with the CNN following claims by Iran's Attorney General Mohammad Jafar Montazeri who said Saturday that the controversial 'morality police' is "abolished".
"It's not about us. And what we've seen since the killing of Mahsa Amini has been the extraordinary courage of Iranian young people, especially women… standing up for the right to be able to say what they want to say, wear what they want to wear," Blinken said.
Blinken also referred to Washington's sanctions on those responsible for the crackdown on protesters in Iran.
"This is about people in [Iran] trying to express their views, trying to have their aspirations met, and the response that the governments are taking to that," he said.
Iran's Attorney General said Saturday that the "morality police" was disbanded, while there is no official confirmation, and many Iranians see the remark as a propaganda ploy.
In a separate Interview with CBS Blinken reacted to comments by Montazeri saying "if the regime has now responded in some fashion, to those protests, that could be a positive thing. But we have to see how it actually plays out in practice. And what the Iranian people think. This is about them, and it's up to them."
The Attorney General's comments also seemed to be a temporary tactic to diminish the severity of protests ahead of the three-day nationwide protests and strikes which began on Monday.