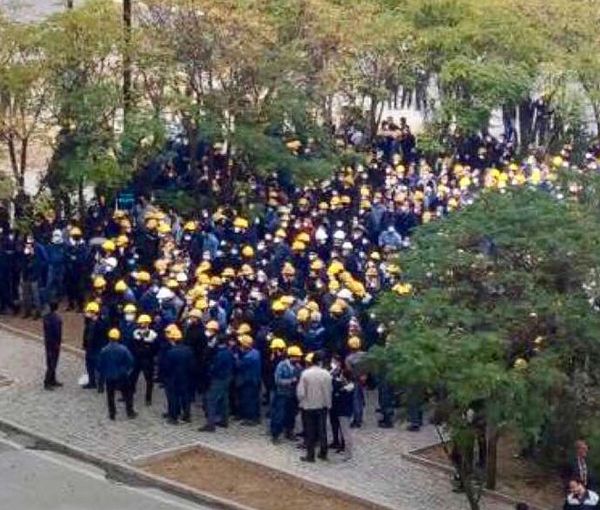 Truckers, Factory Worker At Forefront Of Strikes In Iran
Reports from Iran say Truck Drivers' Union has called for a nationwide strike while workers at steel and automobile factories have also stopped work on Saturday.
The workers of Esfahan Steel Company, Alvand SarmaAfarin Incorporation, Morattab Car Manufacturing, Safe Khodro Car Manufacturing Company, Qazvin's Pars Appliances Company, and some others staged strikes during the day.
Esfahan Steel Company is a parent corporation with four thousand employees and a producer of construction steel and rails.
SarmaAfarin is a company in the air conditioning industry that was established half a century ago.
The Union of Truck-Owners and Truck Drivers has also published a general call for a 10-day strike starting November 26.
Reports by the Free Workers' Union say welding workers also went on strike at Bafaq Steel Complex in Kerman province in central Iran in protest to non-observance of safety measures that led to an explosion and the death of two of their colleagues.
In recent weeks workers at dozens of industrial units, including automobile manufacturing, household appliances, heavy industries, petrochemicals, oil, gas, sugarcane, etc., went on strike.
Shopkeepers and business owner in dozens of Iranian cities also closed their shops and went on strike many times for consecutive days in support of the uprising against the clerical regime.