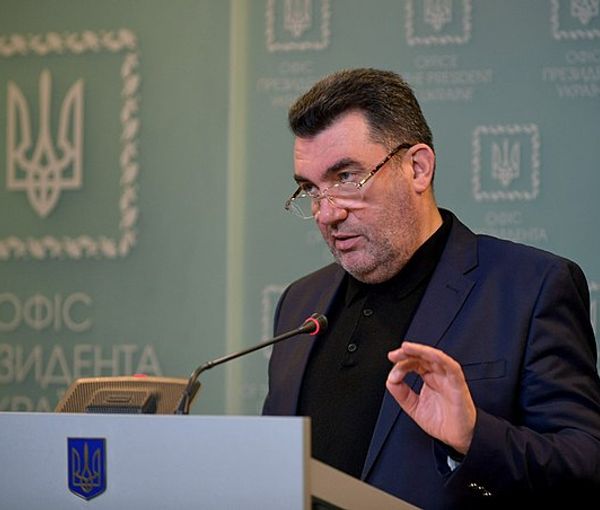 We Must Kill Iranians Who Help Russia's Invasion – Ukraine Top Official
Ukraine's top security official has confirmed that several Iranian military advisers have been killed during a Ukrainian military strike in Crimea last month, warning that his country will target more. 
During an interview with The Guardian from Kyiv published on Thursday, the secretary of Ukraine's national security and defense council, Oleksiy Danilov, said that the military personnel who were killed were in Crimea to help Russia pilot the Shahed-136 kamikaze drones supplied by the Islamic Republic. 
He did not disclose the exact number of casualties but added that any other Iranians on occupied Ukrainian territory supporting the Russian invasion would also be targeted. In October, Israeli media said that 10 were killed in Ukrainian strikes in occupied Crimea.
"You shouldn't be where you shouldn't be. They were on our territory. We didn't invite them here, and if they collaborate with terrorists and participate in the destruction of our nation, we must kill them," Danilov said. 
Russia has been using Iranian drones and missiles in its air attacks against the Ukrainians. In October, it targeted Ukraine's civilian energy infrastructure, plunging it into blackouts as the winter cold has begun to fall across the country. Amid international outcry over the Islamic Republic's supply of drones and ballistic missiles for the Russian invasion, Ukrainian President Volodymyr Zelenskiy told a meeting of UN security council late November 23, that the attacks are "an obvious crime against humanity" adding that Kyiv would put forward a resolution condemning "any forms of energy terror".
On the same day, Ukranian intelligence agencies reported that the Islamic Republic is set to deliver more than 200 Shahed-136 and Arash-2 kamikaze drones, and Mohajer-6 reconnaissance and combat UAVs later in November. 
The United States and its European allies have strongly objected to the Iranian move, which is one of the factors in keeping nuclear talks with Tehran dormant.
The United Kingdom defense ministry also said Wednesday that Russia had used hundreds of Iranian-made drones in Ukraine but none since around November 17, suggesting that supplies have run out and Moscow is looking for more Iranian drones. Although the use of Iranian-made drones had met with "limited success", with most of those launched neutralized, the British ministry said Moscow would "probably seek resupply" as "Russia can probably procure UAVs from overseas more rapidly than it can manufacture new cruise missiles domestically."
Ukrainian policemen use their assault rifles to fire at drones over Kyiv. October 17, 2022
"It is known that the supply of these UAVs will be carried out over the Caspian Sea to the port of Astrakhan," the Ukrainian intelligence agency said, adding that "The drones will arrive disassembled. Later, on the territory of Russia, they will be assembled, repainted and applied with Russian markings," the report says. Russia applies its own markings to the Shahed-131 and the Shahed-136, dubbing them the Geran-1 and Geran-2 respectively – apparently to obscure their Iranian origins.
According to a report by CNN, Tehran is preparing to send approximately 1,000 additional weapons, including surface-to-surface short range ballistic missiles and more attack drones to Russia to use in its war against Ukraine.
Iranian foreign minister Hossein Amir-Abdollahian said earlier in the week that Tehran had "sold very few Iranian drones in the framework of defense cooperation with Russia 11 months before the start of the Ukraine war." Amir-Abdollahian said Iran and Ukrainian military officials had met in a third country to discuss the issue, and that "we are continuing our investigations."