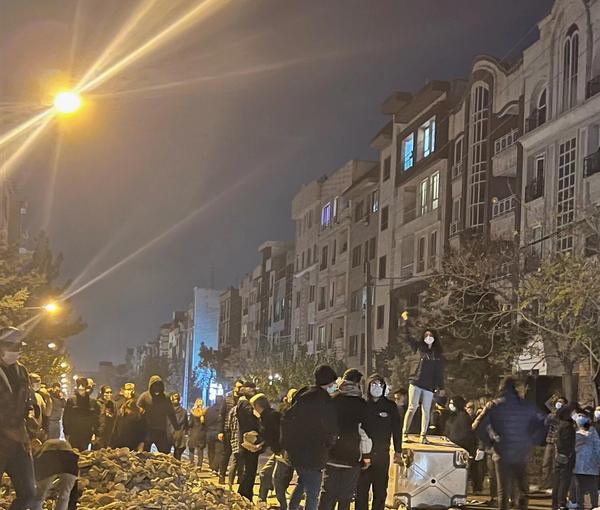 Iran Issues More Death Sentences For Protesters Amid Intl. Outcry
Iran has issued more death sentences for detainees arrested during antigovernment protests amid international outcry to stop death penalty for peaceful demonstrators.
On Wednesday, three more death sentences were issued by Tehran's revolutionary court. The new rulings are not final and can be appealed, the judiciary said.
According to allegations by the court, one of the defendants ran over securityforces with his car and killed one person and injured several others. Another one was claimed to have set fire to the governor's office of Pakdasht, a town in Tehran province, and attackedsecurity forces with cold weapons. The third defendant allegedly tried to block a street and damaged public property.
Iran's Judiciary announced Tuesday a revolutionary court sentenced to death another defendant accused of "terrorizing people in the street using a bladed weapon, setting fire to the motorcycle of a citizen, and attacking a person with a knife."
Within the past four days the Islamic Republic has handed several death sentences to protesters arrested during demonstrations sparked by the death of Mahsa Amini in September.
On Sunday, the first death penalty was issued against a protester and another court sentenced five others from five to 10 years in jail each.
The Iranian Judiciary has not named the prisoners but claimed that the verdicts have been issued by a "court of first instance" and may be changed if those convicted refer the case to a court of appeal.
No one knows when and where the trials were held or if the accused had a chance to defend themselves. In most similar cases the government does not allow defendants to choose their own lawyers and there is no due process of law.
These sentences are issued after lawmakers called for the execution of some protestors.
Several countries and international organizations, including Canada, Germany and the United Nations, have urged the Iranian government to refrain from issuing death sentences for protesters.