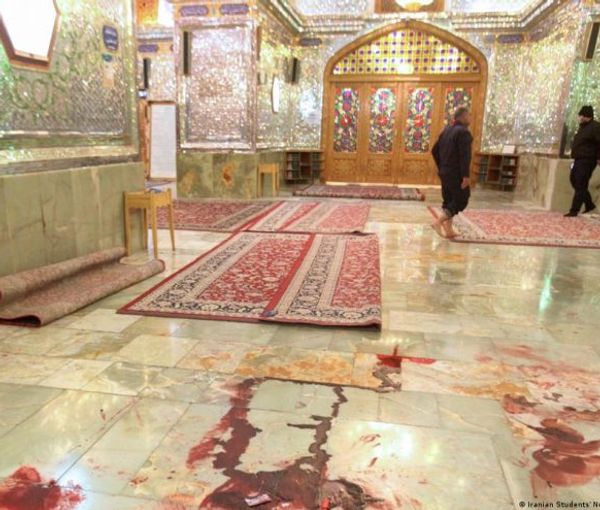 Iran Says Foreign Nationals Behind Attack On Shia Shrine
Iran's intelligence ministry has announced the arrest of 26 people including foreigners on charges related to an attack on a Shia shrine October 26 that killed 15 people.
The ministry said in a statement on Monday, that these people were detained in different provinces as well as "at the eastern borders while fleeing the country."
The ministry identified the assailant in Shahcheragh shrine as a Tajik citizen named Sobhan Komrooni with the nickname "Abu Aisha" and an Afghan person named Mohammed Ramez Rashidi as the "supporting element" of the operation.
Earlier, Esmail Mohebi, a top official at Fars governorate, announced the death of "the perpetrator of the attack on the shrine" who was injured and hospitalized in southern city of Shiraz.
In the statement, a citizen of the Republic of Azerbaijan was named as the "main element of directing and coordinating" the attack, who "flew from Heydar Aliyev International Airport in Baku and entered the country through Tehran's Imam Khomeini Airport."
"After arriving in Tehran, this person announced his presence to the coordinating element in the Republic of Azerbaijan and immediately contacted the network of foreign nationals of the ISIS to inform them about his presence in Tehran," reads the statement.
The allegations by Iran cannot be confirmed by any independent source and the Republic of Azerbaijan has yet to react to the claim.
ISIS took responsibility for the attack on the Shahcheragh in Shiraz on October 26, but some questioned the Islamic Republic's account saying it was staged by the regime itself to distract attention from nationwide protests.