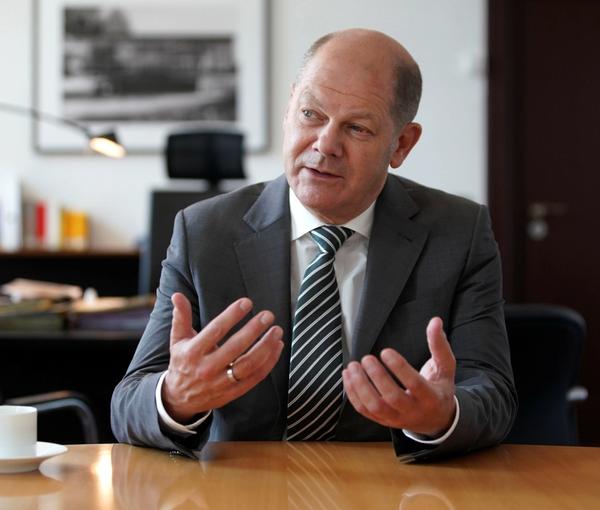 EU Preparing Further Punitive Measures Against Islamic Republic
The European Union is mulling over further sanctions against the Islamic Republic over its "excessive" crackdown on antigovernment protesters, Germany said Monday. 
German Chancellor Olaf Scholz said in a tweet, "We condemn the excessive violence of the security forces and stand by the people in Iran. Our EU sanctions are important. We are reviewing further steps."
"I am shocked that people who are peacefully demonstrating at protests in Iran are dying," he added.
Earlier in the day, the Islamic Republic's foreign ministry spokesman Naser Kanaani described the condemnations over Tehran's handling of popular protests as "intervention" in the country's "internal affairs" and slammed Germany's plans to list the IRGC as a terrorist entity.
Kanaani added that the Revolutionary Guard (IRGC) is an official military organization of the Islamic Republic and sanctioning it would be "a totally illegal act."
German Foreign Minister Annalena Baerbock said Sunday that her country and the European Union were examining whether to classify Iran's Revolutionary Guard as a terrorist organization for its use of violence in the protests.
Also on Monday, Canadian Foreign Minister Mélanie Joly announced that Ottawa is imposing additional sanctions under the Special Economic Measures (Iran) Regulations. This is the fourth package of sanctions imposed by Canada against the Iranian regime in response to its ongoing gross and systematic human rights violations and continued actions to destabilize peace and security.