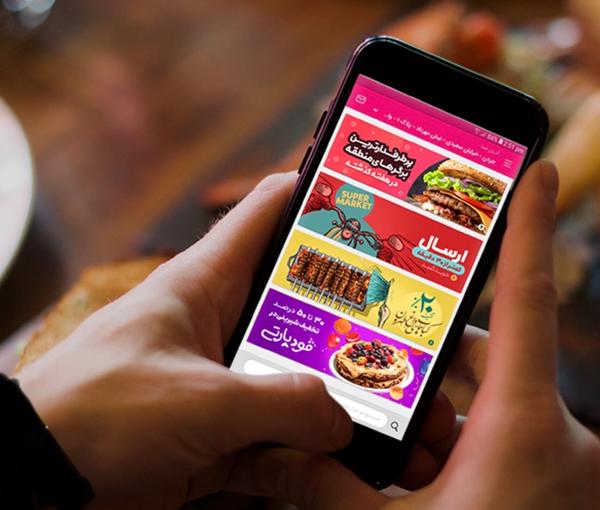 Iran's Industries Suffer From Government Internet Disruption
Curfew-style shut down of the internet in Iran has begun to show its highly damaging impact on several industries including food, medicine, and steel production.
Private sector trade officials have repeatedly warned about the massive damage that the six-week-old government internet disruption is causing to the production cycle and its destructive effect on the livelihoods of millions.
Deputy Chairman of Iran Chamber of Commerce Hossein Selahvarzi told the Iranian Labour News Agency (ILNA) last week that production of many commodities including dairy products, medicine, textiles, and steel has been affected. "It's naïve to think that disruption of the internet and filtering of so many websites, [online] programs, and platforms will only affect small businesses," he added.
Selahvarzi explained that many operations including logistics as well as marketing and sales, financial transactions in foreign currencies are impacted and that the disruption will cause a drop in sales and profits. This will force companies to lay off workers in an already depressed economy.
According to Selahvarzi, the current unrest and lack of access to the internet has also resulted in the cancellation of visits and cooperation plans by foreign trade officials and businessmen.
There are many reports on social media about the scarcity of pharmaceutical products such as intravenous solutions, antibiotics, and even simple over-the-counter painkillers in most parts of the country.
Deputy Chairman of Iran Chamber of Commerce Hossein Selahvarzi
He added that recurrent unrest since 2009, when a disputed election drew huge crowds of protesters to the streets, has resulted in a drop in investment, economic growth rate, and unemployment.
From the very early days of the protests, social media users reported serious damage to a host of small and home-based businesses. These businesses relied on the internet, social media, and messaging applications for advertising and selling their products.
These small businesses, particularly those run from homes by women or small farms in rural areas, heavily relied on Instagram for advertising and WhatsApp for communication with potential customers. The government has specifically blocked these two apps used by protesters.
The number of these businesses exponentially grew after the Covid pandemic.
Larger e-commerce companies such as online retailers, hotel and transportation bookings and food delivery services have business and there are reports of many companies having serious difficulties in paying salaries and instalments of loans.
The government has been using the so-called "kill-switch" since antigovernment protests and civil disobedience began six weeks ago to stop the flow of information and footage of protests as well to disrupt communication among protesters. The use of VPNs and anti-filtering software has increased by 30-fold since the unrest began following the death of a young woman, Mahsa Amini, in the custody of morality police.
Despite the toughest curbs that have been put into force, both information and footage have trickled out as young and tech-savvy protesters persevere, sometimes spending hours to post a single short video.
Authorities insist that foreign enemies take advantage of social media and messaging applications to incite "riots" against the government and insist that Iranians should use the National Information Network (NIN), a very tightly controlled intranet, and domestically developed applications such as Rubika and Rubio.
Experts say these applications are specifically developed to allow censorship and are very unsafe as they allow authorities to trace and identify users who do not abide by the censorship rules.