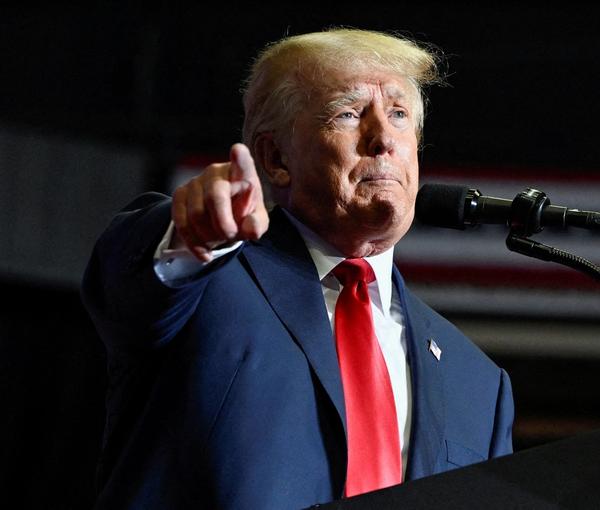 Former US President Trump Voices Support For Iran Protests
Former US President Donald Trump has expressed support for the current uprising in Iran, saying that he and his supporters are with the people of Iran. 
Addressing his supporters during a rally in Minden, Nevada, on Saturday, he said that "the people of Iran are bravely protesting against their corrupted and brutal regime, courageously facing down violence, persecution, jail, torture, and even death." 
He added that "we are with you and we will always be with you." 
While protests are going on in Iran amid a bloody crackdown by security forces, foreign governments and officials are promising sanctions and punitive measures against the Islamic Republic's authorities, especially those involved in the suppression of the popular protests. 
Oslo-based organization Iran Human Rights said on Saturday that at least 185 people have been killed in the uprising ignited by the death in custody of 22-year-old Mahsa Amini. The NGO added that about 20 of the killed were minors.
The protests first erupted in Mahsa Amini's hometown Saqqez and capital Tehran and soon spread to all over the country and garnered support from Iranian expatriate communities around the world as well as foreign governments and officials.
The Persian hashtag to express support for the protests has been retweeted over 270 million times and is still being used.