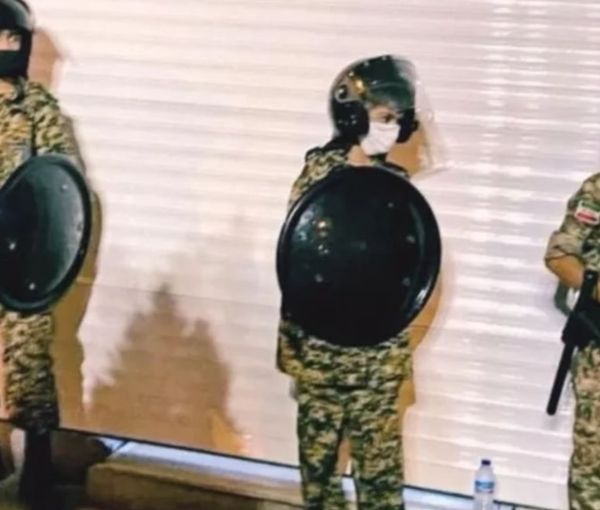 Iran Recruiting Repression Agents Among Poor Minors
One of Iran's largest independent anti-poverty charities says a large number of minors have been recruited to attack protesters in exchange for a few bags of essential foods. 
Over 800 members and supporters of the Imam Ali Society (IIS) issued a statement on Wednesday, saying that the Islamic Republic's authorities have employed children, who used to be under the protection of IIS, as part of their club-wielding forces against the antigovernment protesters. 
Instead of "teaching peace and friendship," the Islamic Republic recruited them and gave them batons to crack down on the popular protests, IIS members said. 
The statement was released following the publication of photos of children under 18 years of age wearing helmets and carrying batons in some streets of the capital Tehran to suppress protesters. In some pictures, some of these children are not even wearing shoes, which social media users have described as a sign of their families' "poverty".
The Imam Ali Society was an independent NGO with a nationwide network doing concrete charity work, while the state has official charities that have turned into economic conglomerates.
Iranian judiciary arrested Sharmin Meymandinejad in 2020, who founded the Imam Ali Popular Students Relief Society in 1999, with two other members of the society on charges of "insulting" the founder of the Islamic Republic Rouhollah Khomeini and his successor Ali Khamenei as well as "acting against national security." Iranian hardliners have alleged the society is aligned with foreign powers hostile to Iran.