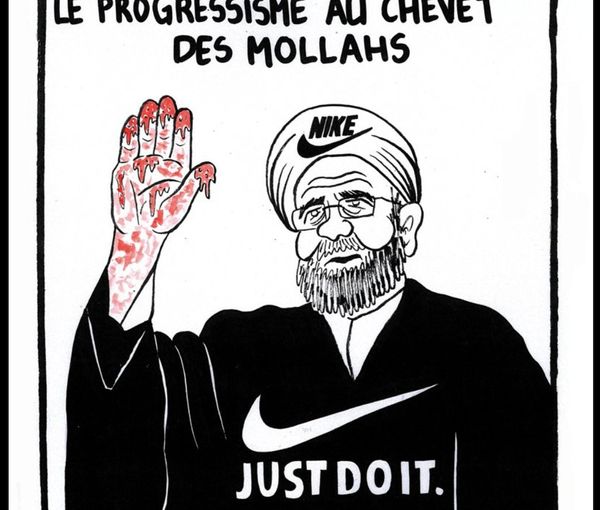 Iran Summons France's Envoy Over Paris Stance Against Tehran's Protests Crackdown
Iran's Foreign Ministry has summoned the French chargé d'affaires in Tehran over France's stance toward protests in Iran sparked by the death of a hijab victim.
"In response to the interventionist statement of the French Ministry of Foreign Affairs, the participation of three French officials in protests in Paris and the ridiculous action of Charlie Hebdo magazine, the chargé d'affaires of the French Embassy in Tehran was summoned to the Ministry of Foreign Affairs," state-run media reported on Thursday.
The head of the Second Bureau of West Europe at Iran's Foreign Ministry told the French diplomat that Iran strongly condemns the intervention of the French Foreign Ministry and some French officials in Iran's domestic affairs.
He also blamed the French officials of playing "a dual role", by hosting groups that have been directly involved in unrest across Iran over the past years on the one hand, and by condemning the Iranian police for clashing with the same "rioters" on the other hand.
On September 26, France reiterates its condemnation in the strongest possible terms of the Iranian security apparatus' violent repression of the protests that have followed the shocking death of Mahsa Amini, the 22-year-old Kurdish girl who died due to several blows on her head in the hands of hijab police.
"France condemns all forms of violence, the arbitrary arrest and detention of protestors, as well as the gross violations of women's rights and the freedom of expression via the blocking of news sites and social media. France also condemns the arbitrary arrest of journalists in the course of their work," read a statement.
Spain summoned the Iranian ambassador Wednesday to convey Madrid's "absolute condemnation" of the Islamic Republic's violence against peaceful protestors.