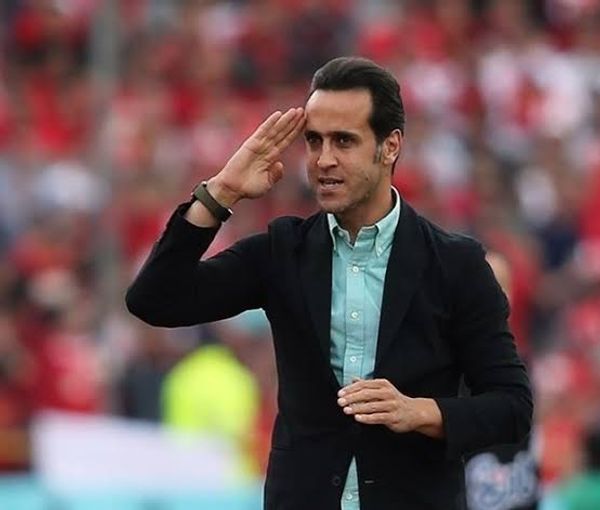 Iranian Football Star Calls On Army To Side With People In Protests
A popular Iranian football (soccer) star, Ali Karimi, has called on Iran's traditional Army (Artesh) to side with the people to prevent "bloodshed" during current protests.
The government usually does not use the traditional Army against protesters as it relies on forces controlled by the Revolutionary Guard (IRGC) and intelligence organizations to crush dissent.
Many Iranians have called on the army in the past to side with the people not to allow these forces to attack civilians.
One human rights group said Wednesday that there was a brief exchange of fire between the army and the IRGC in the Kurdish town of Saqqez.
Karimi, nicknamed 'Asian Maradona' retired in 2013. He is well-known for his many charitable activities including helping build schools in poverty-stricken areas and helping earthquake victims.
During a World Cup final with South Korea in 2010, several Iranian players, including Karimi, wore green wristbands as a show of support for Iranian opposition leader Hossein Mousavi, who accused the Iranian government of vote rigging in the 2009 presidential election.
He has also openly supported families of those who were victims of government violence during protests anti-government protests or otherwise.
The IRGC-linked Fars news agency has sharply criticized him and called him "the new leader of the opposition" for his support for the current protests.
Fierce protests began last week when a 22-year-old woman received fatal head injuries during her detention by the notorious Islamic hijab police. More than 80 cities and many towns have been gripped by unrest since then.