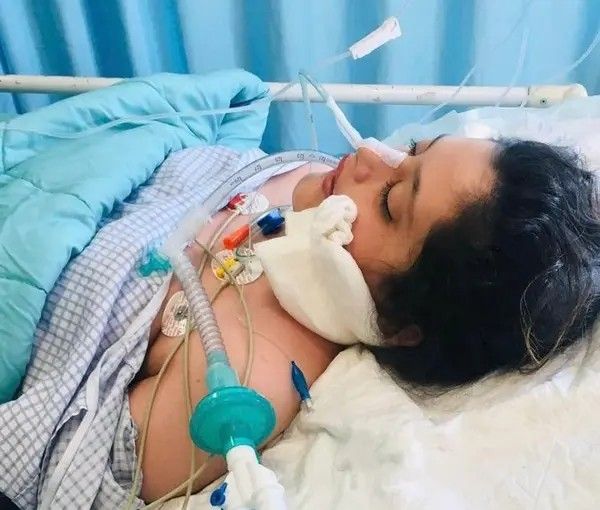 Hijab Victim Suffered Repeated Blows To Her Head - Hospital Source
A source from the hospital where a young Iranian woman died of brain trauma told Iran International that her brain tissue was crushed after "multiple blows" to the head.
The source said on Saturday that Mahsa Amini was taken to Kasra Hospital in capital Tehran while she was not responsive and brain dead.
The 22-year-old who was arrested on Tuesday by the Islamic religious police was taken to hospital two hours later after losing consciousness. She passed away Friday afternoon at Kasra Hospital in northern Tehran. Originally from Saqqez in Kurdistan province, Amini was arrested in her brother's car on a visit to the capital to see their relatives.
The source added that her lungs were filled with blood when she was transferred to the hospital and it was clear that she "could not be revived." 
This source emphasized that Mahsa's condition "was such that she could not be saved nor was surgery possible because her brain tissue was seriously damaged and it was clear that the patient was not injured by a single punch and must have received many blows to her head."
If a person's head is injured in an accident, the patient may have a chance to survive through removing the hematoma, but in the case of Mahsa, the damage was so extensive that surgery was not possible, the source said.
A photo of Mahsa on the hospital bed showed her unconscious with very clear signs of bleeding from her right ear. Several doctors including Mahdiar Saeedian, editor of a health magazine, have pointed out on social media that otorrhagia (hemorrhage from ears) proves that her coma was caused by trauma to the head.