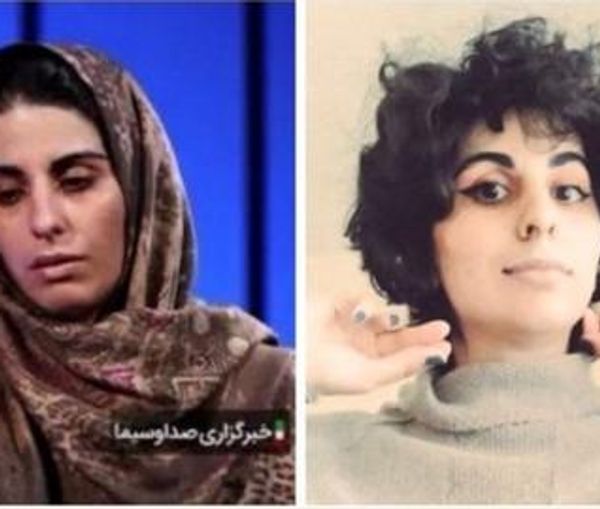 Detained Hijab Protester Beaten Into 'Forced Confessions'
An anti-hijab protester, whose 'forced confessions' was aired on state-run television last week, had been so brutally beaten before the telecast that she was suffering from internal bleeding. 
According to reports by activists, Sepideh Rashno, the woman whose video of a quarrel with a hijab enforcer went viral last month, was taken from a detention center to Taleqani Hospital in Tehran due to symptoms of "internal bleeding caused by trauma" to get an x-ray of her internal organs. 
The US-based Human Rights Activists News Agency (HRANA) said, she was taken to hospital along with a large number of guards during the night a few days after her arrest because she was beaten in the abdomen to coerce her into televised confessions. 
According to witnesses, she had a low blood pressure and difficulty moving at the hospital, and that security agents did not allow Rashno to talk to others and did not even leave her alone during the doctor's examination. 
In a move that was condemned by many activists and people on social media, the state-run television (IRIB) aired on July 31 the so-called 'confessions' of Rashno, a 28-year-old artist, writer and editor, who was arrested on July 16. 
Iran's state media and media outlets affiliated with the Revolutionary Guards (IRGC) have been publishing videos of forced confessions from women who are arrested over their participation in an ongoing anti-hijab campaign.
In the forced confession under detention shown by the IRIB Sunday, Rashno says she regrets her confrontation with the hijab enforcer and posting her video on social media