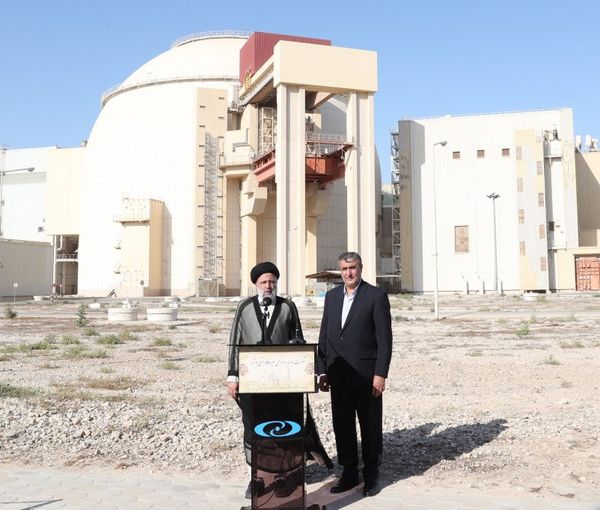 Iran Accelerated Projects For Phase 2&3 Of Bushehr Nuclear Plant
Iran's nuclear chief says construction projects for phase two and three of the Bushehr Nuclear Power Plant have accelerated since a few months ago. 
Mohammad Eslami, vice president and the head of the Atomic Energy Organization of Iran (AEOI), said on Friday that since President Ebrahim Raisi made a visit to the site in January, the pace of the projects have changed thanks to the president's emphasis. 
Eslami did not elaborate on the details nor did he mention that Russia is responsible for the projects.
Vienna negotiations hit a bump in the road on March 5 when Russia asked that sanctions for its invasion of Ukraine should not impact implementation of a revived 2015 nuclear deal , the JCPOA. Moscow later said it received the needed assurances from the US.
The Bushehr reactor is not part of the current nuclear dispute between the West and Iran, as Russia handles the nuclear fuel cycle. Iran has been enriching uranium and stockpiling more purified fissile material at other facilities.
The United States had expressed reservations about Russia building the Bushehr nuclear power plant but finally relented in late 2000s, saying that as long as Russia controls the fuel, it did not see the project as a proliferation risk.
Russia commissioned Iran's first nuclear power plant, Bushehr, in 2011. It has one operational unit that generates 1,000 megawatts, providing less than two percent of the country's electricity.
Iran is expanding the Bushehr reactor to generate more electricity as the country suffers from a chronic shortage of electrical power, with daily outages that cripple industry and anger home consumers.