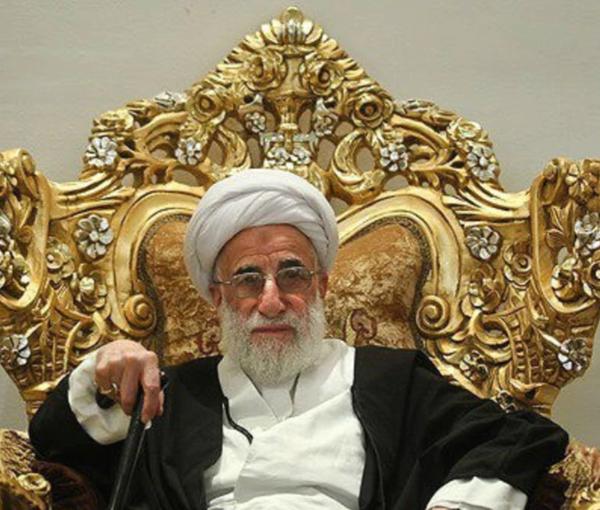 Iran's Supreme Leader Reinstates 95-Year-Old Cleric In Key Post
Iran's Supreme Leader has reappointed hardliner politician Ahmad Jannati, 95, to another six-year term as the head of the Guardian Council. He will finish his term when he turns 101.
According to a decree issued by Ali Khamenei on Saturday, Mohammad-Reza Modarresi Yazdi and Mehdi Shabzendedar Jahromi were also reinstated as the Islamic sharia law experts in the body, in charge of checking legislation approved by the parliament with the Constitution and sharia, and approving the candidates in various elections. 
The council -- also called Constitutional Council – is composed of six Islamic faqihs (experts in Islamic Law) to be selected by the Supreme Leader, and six jurists, from among the jurists nominated by the Chief Justice, who, in turn, is also appointed by the Supreme Leader. They ensure the compatibility of the legislation passed by the parliament with sharia and the Constitution.
The Council is charged with interpreting the Constitution, supervising elections, and approving of candidates for the Assembly of Experts, the President and the parliament. But in fact, critics of the council say that it is simply a tool under Khamenei's control who engineers elections by having the institution reject candidates. 
Jannati has also been the chairman of the Assembly of Experts - which is in charge of selecting a Supreme leader since 2016, and is a member of the Expediency Discernment Council, tasked with resolving differences or conflicts between the Majlis and the Guardian Council. 
In 2020, the US Treasury Department sanctioned Jannati, along with four other members of the council for preventing free and fair elections in Iran.