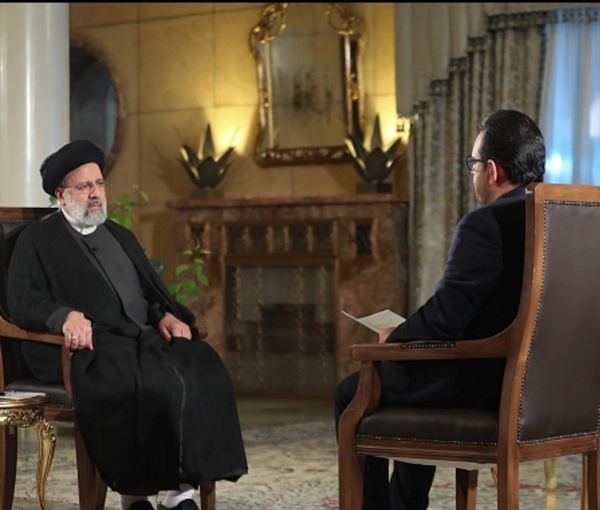 Critic Calls Raisi Administration 'A Government Of Dwarves'
Iranian economist Mehdi Pazouki has charged that President Ebrahim Raisi's administration has been reduced to "a government of dwarves."
He said that the fact that Iran's economic policies immediately after the 1979 revolution were far better than our current economic policies means that we have regressed.
Responding to a commentary in the hardline daily Kayhan which has argued that "If the people are paying the cost of Raisi's economic reforms, they are also receiving his cash subsidies," Pazouki called Kayhan's mentality "reactionary and regressive."
Pazouki told Rouiydad24 news website: "Unfortunately, and despite the title of 'targeted subsidies,' the cash handouts by the Iranian government is nothing more than shedding cash at problems." He added that "based on official statistics for March 2022, the government has been giving cash handouts to 95 percent of the population."
The economist explained that "In developed countries domestic and foreign policy are at the service of the country's development and progress, while in Iran the economy is hostage to domestic and particularly foreign policy, referring to corruption at home and a confrontational foreign policy with the West.
Pazouki said that some Iranian hardliner politicians think Iran's isolation in the world is tantamount to being revolutionary, mindless of the fact that it is in our interest to bring in foreign investors. Unfortunately, some people in Iran fail to realize that lifting sanctions is in the interest of the country and its people."
Iranian economist Mehdi Pazouki
He said even in comparison with the Rouhani administration, Iran has taken some steps back in foreign policy. "Instead of former deputy foreign minister Abbas Araghchi who was a seasoned diplomat we are sending someone as our chief nuclear negotiator who is against a nuclear agreement and does not speak any foreign language," referring to Ali Bagheri-Kani.
Meanwhile, if our politicians are looking towrd Russia and China, they should realize that both of those countries are members of the international financial watchdog,FATF, and joining the FATF conventions is in Iran's interests.
Meanwhile, the former leader of centrist proreform Executives of Construction Party Gholamhossein Karbaschi told reporters in Tehran that the Raisi administration is showing its naivety even in its crackdown on dissent and social activism. He said that the ongoing crackdown is the government's naïve reaction to people's dissatisfaction with the difficult economic situation they face.
Karbaschi blamed those who refused to vote in the 2021 presidential election for the current situation and the government's boldness in its attempt to impose further restrictions on social and political activism. Karbaschi's remarks revealed his unhappiness with the dismal results reformists attained in the presidential vote last year.
He added that "Those who have voted [for Raisi] are to be blamed for their wrong decision that has led to the current situation." However, he pointed out that Raisi is not responsible for all that takes place in the country, without saying who is..
Meanwhile, former vice president Mostafa Hashemi Taba also critized the Raisi administration in an interview with Didban Iran argued that even an agreement about the nuclear deal JCPOA is not likely to solve Iran's economic problems. He charged that "Vice President Mohammad Mokhber has had no positive performance so far." He added that "there is no clear record of what Mokhber has been doing in his previous position at Supreme Leader Ali Khamenei's office."