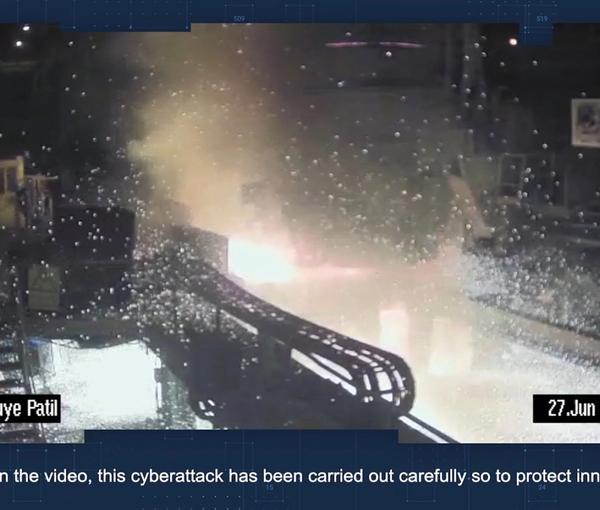 Cyberattack Hits Iran's Major Steel Companies
A hacking group called Predatory Sparrow targeted Monday three of Iran's major steel plants by a cyberattack, purportedly forcing one of them to halt production. 
The group said that it hacked Mobarakeh Steel Company in the central Esfahan province, Khuzestan Steel Company in southwestern Iran near Ahvaz, and Hormozgan Steel Company in the south. 
According to some reports, Khuzestan Steel Company – Iran's second biggest after Mobarakeh -- had to stop work until further notice "due to technical problems" following the attack, which is one of the biggest on the country's strategic industrial sector in recent years. 
However, Tasnim news agency, affiliated with the Revolutionary Guard, quoted the managing director of the plant, Amin Ebrahimi, as saying that the company's production line is now working and the brief disruption to the company's website and information channels will be resolved soon.
He claimed the cyberattack was unsuccessful and no structural damage to production lines happened, thanks to "timely measures and vigilance."
Another Iranian news channel, Jamaran, said the attack failed and no machines were harmed because the factory happened to be non-operational at the time due to an electricity outage.
Earlier in the month, a hacktivist group named 'Uprising till Overthrow' hacked into and deactivated over 5,000 surveillance cameras and 150 websites and online services of Tehran Municipality. Some of them have not restarted operations yet.