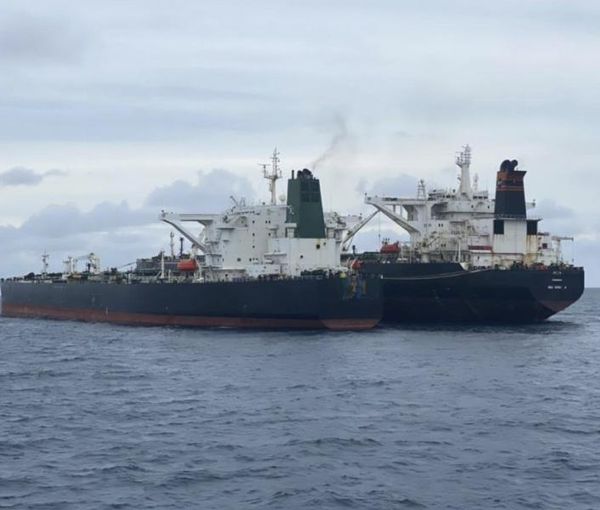 Iran Sees No Reason To Negotiate As US Allows Oil Exports
The Biden policy of not enforcing Iran oil sanctions has led to a misperception in Tehran that there is no need for a nuclear agreement, a website in Iran says.
The Iran Diplomacy website (not secure for a link), close to the foreign ministry in an article penned by Mehdi Bazargan, a journalist on Saturday wrote that the Islamic Republic hardliners have concluded that by exporting close to one million barrels of oil per day at prices above $100 a barrel, Iran can generate enough income equal to a full export volume, without a need to agree to the revival of the Joint Comprehensive Plan of Actions, JCPOA.
After former US president Donald Trump pulled out of the Obama-era deal in May 2018 and began imposing oil sanctions on Iran, crude exports dropped from above two million barrels a day to less than 300,000 in 2019. The drop came at a time when oil was much cheaper and left the Islamic Republic with a serious shortage of foreign currency to finance its imports.
This led to an immediate rise in inflation rate and a historic drop in the value of Iran's currency, with a deep recession gripping the economy for at least two years.
Nevertheless, Tehran refused to negotiate with the Trump administration, which was not bashful to call its sanctions 'maximum pressure' and make comprehensive demands for a drastic change in Iran's behavior.
Things changed in September 2020, when during the US presidential campaign, the Democratic candidate Joe Biden penned an op-ed on CNN's website announcing that his administration will return to the JCPOA and lift sanctions.
Russian representative in Vienna talks, Mikhail Ulyanov holding a meeting with Iran's chief nuclear negotiator, Ali Bagheri-Kani. January 23, 2022
Still Tehran refused to directly negotiate with Washington as multilateral talks began in Vienna in April 2021 to restore the nuclear deal.
Already, in the closing months of 2020 reports began to emerge that Iran's illicit oil exports to China had increased. Beijing might have concluded that Biden was less likely to penalize third parties for quietly breaking US sanctions.
This was followed by more reports of higher Iranian crude exports in 2021. By early 2022, it was safe to say that Tehran was selling just under one million barrels of oil, most to China but probably also to others such as India.
Bazargan argues that the Iranian leadership perhaps sank deeper in miscalculation as the invasion of Ukraine began and they assumed that with a looming energy shortage they can extract more concessions from Washington – and if not, they could sell enough oil at high prices to survive, given Biden's unwillingness to enforce Trump's sanctions.
The talks in Vienna were said to be nearing success in early March when the diplomatic process came to an abrupt pause two weeks after the invasion of Ukraine. Statements by various sources, including Iranian officials showed that one major impediment in the talks was Iran's demand that its Revolutionary Guard (IRGC) be removed from the US list of terrorist organizations. Subsequently, members of the US Congress began expressing serious objections and blaming the administration of willingness to make too many concessions to Iran. The White House has reportedly decided not to accept Iran's demand and the nuclear talks remain in a stalemate.
However, the administration still insists negotiations are the best way to force Iran to curtail its nuclear program but has made references to a tougher enforcement of sanctions if the current stalemate continues.
The Iran Diplomacy article says more enforcement of sanctions has already begun and cites the seizure of Iranian oil from a stranded tanker near the Greek coast this week.