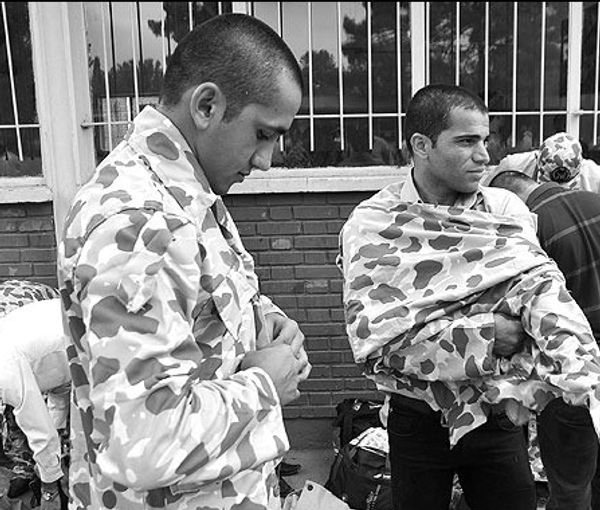 Iran Doubles Pay For Conscripts Amid Crackdown On Popular Protests
Iran has doubled the salaries of conscripts serving their compulsory military service, amid a huge jump in food prices and sporadic anti-government protests.
According to a report by Fars news agency, affiliated with Iran's Revolutionary Guard, the average salary of the conscripts has increased about 115 to 145 percent compared with the previous Iranian year (ended on March 20) to over $100 per month.
According to unofficial data, the number of conscripts is about 400,000 to 500,000, a majority of which are drafted into the traditional Army, but some with the right connections serve with the Revolutionary Guard where conditions are much better. However, many serve in national police units, which is also used in suppressing protests.
According to Iran's constitution, all men over 18 years of age must serve in the military for about two years otherwise they cannot apply for a passport to leave the country or conduct legal business.
In January, Iran announced it would reinstitute a buy-out scheme for the country's compulsory military service, but canceled plans just one day after it was reported following widespread criticism by citizens and officials, who slammed the scheme as only benefitting rich families.
Rising prices have created a tense situation in the country, with heightened fears of nationwide protests breaking out at any moment. Videos published on social media in recent days show security forces being dispatched to restive regions.