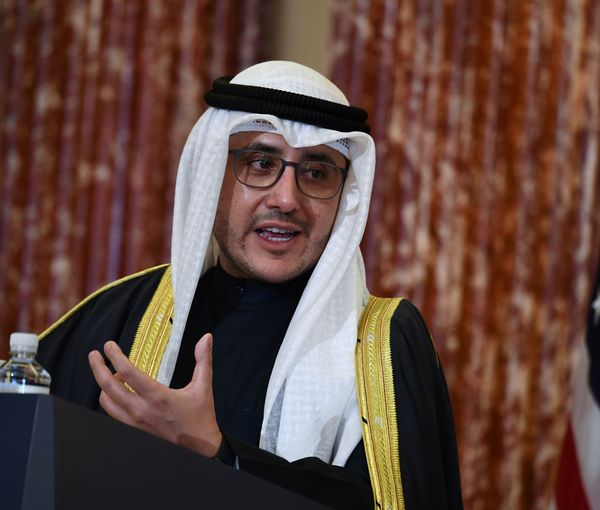 Kuwait Says Offshore Gas Field Is Tripartite Issue With Saudi Arabia, Iran
Kuwait's foreign minister Sheikh Ahmad Nasser al-Mohammad al-Sabah said Tuesday the Arash/Durra gas field was a tripartite issue between Kuwait, Saudi Arabia, and Iran.
The remark followed a Kuwait-Saudi announcement March 21 that they would develop the offshore gas and oil field without Tehran's participation.
The field, discovered in 1967 where maritime borders are unclear, has reserves of around 20 trillion cubic feet (ft3) of gas, enabling a potential daily output of 1 billion ft3 and 84,000 barrels of condensates.
Tehran called the move "illegal" Saturday. Oil Minister Javad Owji said Monday Tehran would soon begin drilling after having completed "comprehensive studies…by drilling exploration wells and conducting seismic surveys."
"Even if the border is not demarcated, the field can be developed jointly using internationally tested models," Iran's deputy oil minister for international affairs, Ahmad Asadzadeh, said Sunday. Iran had delayed development pending a decision on maritime borders, he added.
Sabah spoke at a press conference with French Foreign Minister Jean-Yves Le Drian, who is on a regional tour to discuss diversifying Europe's energy supplies away from Russia.
The Kuwaiti official news agency reported Sabah had told Le Drian that Arab concerns over the Iran nuclear file… "had been conveyed to our friends and allies, and we hope they will be taken into account." France wants Kuwaiti engagement in Lebanon as Persian Gulf Arab countries prepare to restore diplomatic ties with Syria.