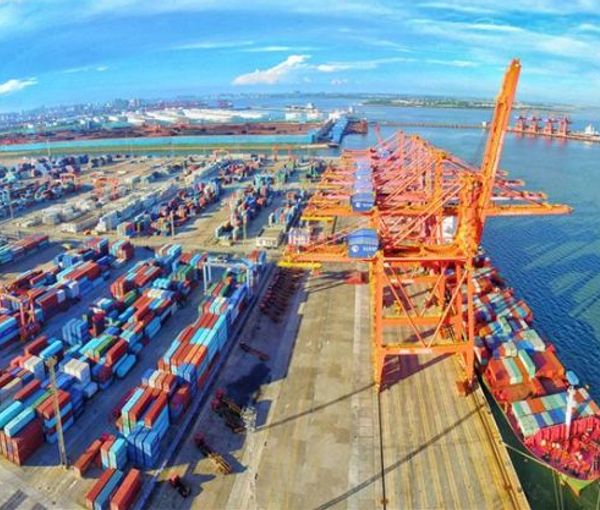 China Grossly Underreported Oil And Other Imports From Iran
China has reported just $6.5 billion of imports from Iran in 2021, while other data show it imported more than $20 billion of Iranian crude and oil biproducts.
Firms such as TankerTrackers that monitor shipments and vessel movements worldwide, and the advocacy group United Against Nuclear Iran have reported that China imported a daily average of 850,000 barrels of oil and biproducts from Iran in 2021, much higher than in the previous year.
Data released by China's Customs Administration, however, shows there was no increase year-on-year in Iranian imports. (We cannot use the link to the figures because China's Customs website indicates it is 'insecure'.)
The average price of Iranian oil is believed to have been $70 per barrel in 2021 and China bought more than 300 million barrels, which would make the total more than $20 billion.
When the United States imposed full sanctions on Iran's oil exports in May 2019, China continued to buy 100,000-200,000 bpd until the third quarter of 2020. But before the US presidential elections, reports emerged that Iran was shipping more crude to China and the volume steadily increased, reaching the current levels.
Throughout last year, major American business publications such as The Wall Street Journal and Bloomberg were reporting that China had substantially increased its oil imports from Iran, which could undercut Washington's leverage in the nuclear talks.
A report issued this week by Iran's Customs Organization puts the country's non-oil exports to China in 2021 at more than $13 billion, which is twice what China claims it imported from Iran. If this figure is correct, it means Iran's total exports, including oil, reached $35 billion versus $6.5 billion announced by Beijing.
The figure for non-oil exports to China announced by Iranian customs must have included petrochemicals and minerals, since its overall figure for exports in these sectors in 2021 was more than $20 billion. China is the biggest customer for Iran's petrochemicals and minerals.
United States has also sanctioned many of Iran's petrochemical companies for their ties with the Revolutionary Guards, which is designated as a terrorist organization by Washington. There are also sanctions on many Iranian mining companies, especially dealing in metals.
This could be the reason why China has not disclosed the real monetary value of imports from Iran.
Critics say the Biden Administration has failed to enforce sanctions imposed by former president Donald Trump on Tehran, as it has been trying to revive the 2015 nuclear agreement (JCPOA) with Iran. China seems to have taken advantage of this.
In 2018, Iran's Supreme Leader Ali Khamenei signaled a new emphasis in Iran's foreign policy dubbed 'Looking East' and in March 2021 Tehran and Beijing signed a 25-year strategic cooperation agreement with details kept secret. Iran expects China to invest up to $400 billion, which would include what many fear privileges for Chinese companies, particularly in oil and gas.