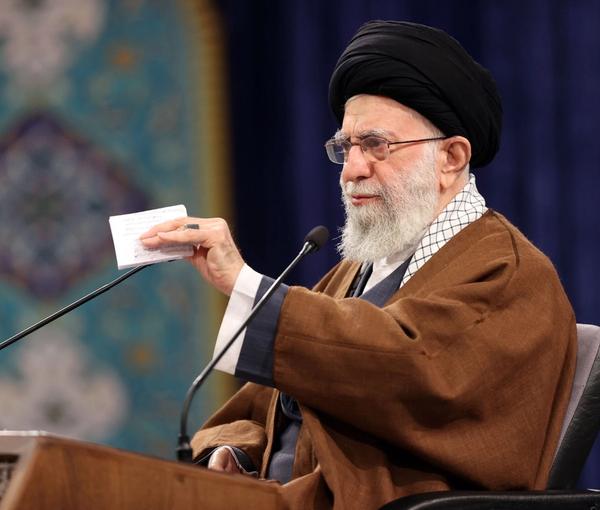 Khamenei Defends IRGC Commanders Implicated In Corruption Audio File
In his first reaction to an audio file revealing a corruption scandal in Iran's Revolutionary Guard, Ali Khamenei has blamed "enemy think tanks."
In a video speech on Thursday, the Supreme Leader defended the commanders implicated in the scandal and said that the enemy spends billions of dollars in their think tanks for slander and lies against the Islamic Republic.
Khamenei said that the enemy's smear campaign targets "the foundations of the revolution", adding that "one day they slander the parliament, one day they slander the Guardian Council, and today it is the turn of the IRGC and martyr (Qasem) Soleimani".
The 50-minute audio-file includes a conversation between the former Revolutionary Guards (IRGC) Commander Mohammad-Ali Jafari and his Economic Affairs Deputy Sadegh Zolghadr in 2018 about corruption involving IRGC's Qods Force, Tehran municipality and Parliament Speaker Mohammad-Bagher Ghalibaf, a former IRGC commander himself, who was Mayor of Tehran from 2005-2017. The $3 billion embezzlement took place during Ghalibaf's tenure as mayor.
In the recording, Zolghadr tells Jafari that Ghalibaf suggested the IRGC and Tehran Municipality sign a false contract for the same amount to justify the disappearance of the money.
Jafari tells Zolghadr that Soleimani was aware of the embezzlement, which prevented the funds from reaching the Qods Force and had spoken to Supreme Leader Ali Khamenei about it.