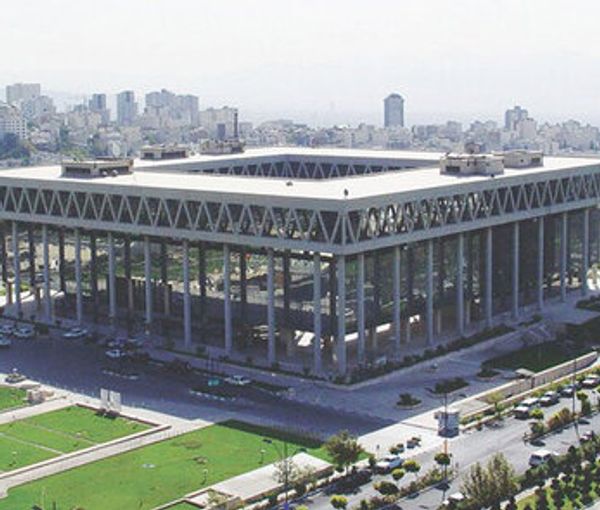 MEK Opposition Group Denies It Hacked Iran State TV And Radio
A spokesman for the Mujahedin-e Khalq (MEK) has denied any knowledge of the apparent hacking of IRIB television and radio channels Thursday.
Shahin Qobadi, an MEK spokesman in Paris, told Iran International Thursday that the group had become aware of the incident only when it happened but that the hacking might have been the work of supporters in Iran.
Iran's state media have attributed the ten-second disruption – which included pictures of the MEK leaders Massoud and Maryam Rajavi – to the MEK, using the Quranic term 'monafeqin' ('hypocrites') that officials routinely apply to the opposition group, which is based in Albania.
It is not clear whether the incident resulted from internet hacking or from manual intervention in broadcasting studios. The state broadcaster's deputy for technology, Reza Alidadi, told the IRIB News Channel that those behind the incidents, who he called hackers, had probably accessed IRIB servers and that the "complicated attack" was being investigated.
Alidadi also suggested that countries where equipment had been made could have installed "bugs." A source in Iran familiar with IRIB told Iran International that several employees were being questioned by security forces.
The programs of four IRIB television − including Channel One, News Channel, and the Arabic-language Al-Alam − broke off abruptly Thursday afternoon and images of the group's leaders, Massoud Rajavi and his wife Maryam Rajavi, appeared on the screens while a man's voice chanted "Salute to Rajavi, death to Khamenei."
This was followed by a few seconds of a speech by Massoud Rajavi, who disappeared during the 2003 United States invasion of Iraq, a time when the MEK was allied to Saddam Hussein and occupied a large building in Baghdad.
The interruption also featured an image of Supreme Leader Ali Khamenei with a red cross over his face and a graphic demanding his death. The name of a social media account pointing to the MEK was shown on the screens with the images. Anti-regime, pro-MEK slogans were heard on the affected radio channels.
While Massoud Rajavi is widely thought to be dead, the MEK insists he is merely in hiding for his own security. After Saddam's fall in 2003, MEK members were moved to Camp Ashraf north of Baghdad, which had been established in 1986 during the Iran-Iraq war. In 2013, the MEK was transferred by the US to a new compound in Albania, where it is active on social media.
The MEK, which the US listed between 1997 and 2012 as a 'foreign terrorist organization,' had close links to senior members of the Trump administration and to Trump allies, including John Bolton and Rudy Giuliani.