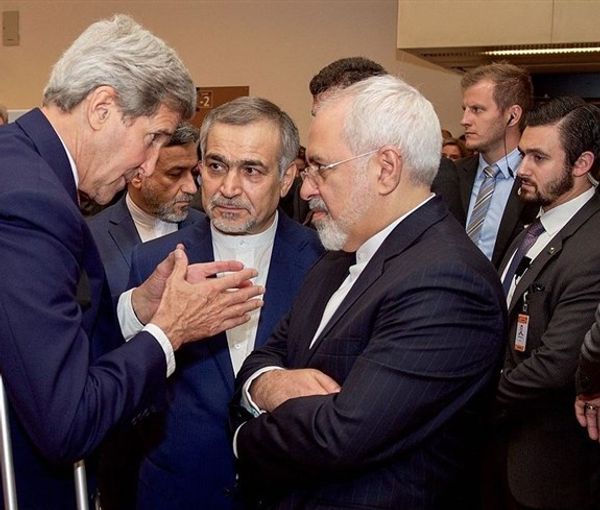 IRGC Makes New Corruption Allegations Against Rouhani's Brother
Iran's Revolutionary Guards have made new bribery accusations against the brother of former president Hassan Rouhani who is already serving a prison term.
The prosecution in a corruption trial Saturday disclosed the allegations against Rouhani's brother Hossein Fereydoun quoting the intelligence service of the IRGC.
Fereydoun, Rouhani's younger brother and aide, was arrested in July 2017 in connection with a corruption case. He was released two days later, reportedly after paying a massive bail of 500 billion rials (around $15 million). Fereydoun who has always denied any wrongdoing was sentenced to five years in prison and a cash fine in 2019 for accepting bribes. He has been serving his sentence at Tehran's Evin Prison since October 2019.
Fereydoun's name was brought up again in a high-profile trial of eighteen officials of Crouse Industrial Group, one of the largest auto parts manufacturers in the country, that began Saturday at the Special Economic Corruption Court in Tehran. The court is presided by the notorious judge Abolghasem Salavati known for issuing several death sentences and other harsh punishments in similar economic and politically sensitive cases.
The Iranian parliament last week votedto investigate the performance of Rouhani's government, including the conduct of Chief of Staff Hossein Fereydoun, former Vice-President Mohammad Nahavandian, and other members of Rouhani's economic team.
Fereydoun, 65, a former ambassador to Malaysia and member of Iran's delegation to the United Nations, was accused by hardliners of influencing the appointment of officials of quasi-governmental companies and banks for personal gain during his tenure as his brother's chief of staff.
Fereydoun participated as Rouhani's special representative in the nuclear talks between 2013-2015 that led to the conclusion of the Joint Comprehensive Plan of Action (JCPOA) between Iran and world powers in 2015. He was known as "Rouhani's eyes and ears" who directly reported the progress to the president and conveyed his messages back to the negotiators.
Iranian media at the time claimed that Fereydoun's participation in the talks, which hardliners strongly objected to, was vital as he and Rouhani would use their native Sorkhei language, almost completely incomprehensible even to Persian speakers as a form of cryptography in their communications during the talks as a precaution against any potential eavesdropping.
Crouse officials, including CEO Hamid Keshavarz, have been accused of causing "major disruption in the economy" through organized smuggling of auto parts, bribery, and overpricing of their products. Keshavarz, a dual Iranian-American citizen, who was present at the hearing Saturday is free on bail.
The representative of the public prosecutor in Saturday's session said according to the Revolutionary Guards (IRGC) Intelligence Organization, the company had paid 18 billion rials to Fereydoun through another company official, Masoud Ahmadizadeh, who is being tried in absentia. At the time this amount was equal to $600,000. Ahmadizadeh was sentenced to 15 years in prison for assisting in the transfer of bribe money to Fereydoun in 2019 but fled the country to a unknown destinations.
Iranian hardliners, including the IRGC, have been long attacking Rouhani for the nuclear deal accusing him and his officials of pre-West tendencies.
The prosecution also alleged that the money paid to Fereydoun was intended to be used for the March 2012 parliamentary election campaigns. The go-between, Ahmadizadeh, used his bank account to move bribe money from company officials to Fereydoun, the prosecution alleged and said the IRGC Intelligence Organization has reported four such payments to Fereydoun by Crouse officials through Ahmadizadeh.
The case involving Ahmadizadeh and Fereydoun is under investigation by the Judiciary, the prosecutor's representative who was not named in media reports said.