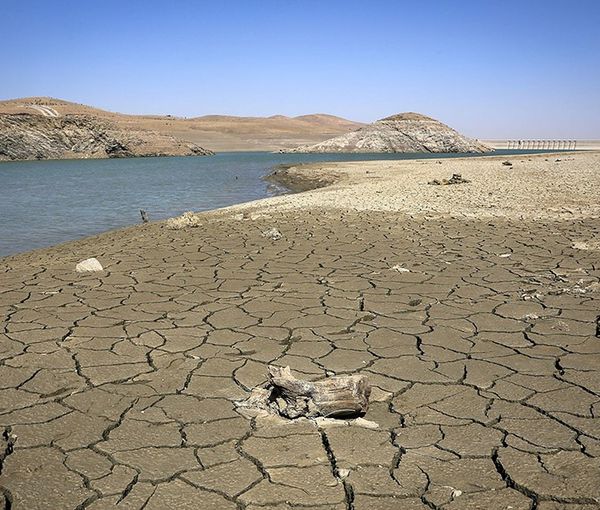 Iran's Development Model Blamed For Deepening Water Crisis
Critics blame Iran's development model, or lack of one, in the past few decades and unbalanced sectoral growth for much of the water crisis the in the country.
In an article this week headlined "Who Dried Up Iran?" the Tehran-based Fararu website attacked the development of water-intensive industries like steel for "plundering" the natural resource.
The website blamed those enjoying "rente"–a French word it used to imply privileges resulting from undue influence. "One can ask, which social groups are major benefiters of Iran's steel production and export?" the article asked. "They are naturally not the ordinary people on the streets."
Water stress, which occurs when demand for water exceeds supply, has led to water shortage protests in affected areas, including the southwestern province of Khuzestan and the central province of Esfahan in July this year, and to tension between communities vying for water supply.
Excess apple production which has contributed to the gradual disappearance of lake Urmia
Drought and global warming have led in recent years across the wider region to water shortages in Syria, in Iraq where crop production has been halved, and in Saudi Arabia, where King Salman last week asked subject to pray for rain.
Several human factors, experts say, are contributing to the worsening situation: population growth, the demands of industries, mismanagement of water resources including as their allocation to water-intensive industries, and many crops including rice and sugarcane.
With nearly 30 million tons of steel production, Iran ranked 10th globally in 2020. With 700 liters of water required to produce a kilo of steel, most Iranian steel plants are in the driest areas of the country such as Esfahan, Arak, Yazd and Kerman provinces, or areas where water stress has emerged in the past few decades such as Khuzestan.
The government has encouraged extensive agriculture to ensure food security – with Supreme Leader Ali Khamenei an ardent champion − but the strategy depends on managing water stress, which can threaten not just water-intensive but other industries.
Fars news agency, which is affiliated to the Revolutionary Guards (IRGC), published Friday pictures of heaps of apples rotting alongside roads in West Azerbaijan province due to lack of demand. This year alone, Fars said, more than 100,000 tons of apples had gone to waste of the province's production of over 1 million tons.
Yet experts say groundwater extraction and using the water of the once bountiful Zarrineh Rud − which feeds Urmia Lake − for irrigating apple trees have both contributed to the lake shrinking by nearly 95 percent in volume over the past 20 years.
With production of over 4 million tons of apples in 2019, Iran sat among the top ten producers of apples in the world. But according to the United Nation's Food and Agriculture Organization, around 700 liters of water is required to produce a kilo of the fruit.