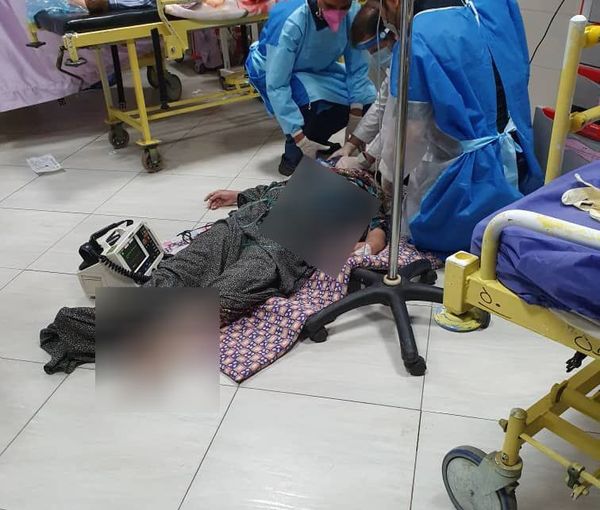 Khamenei's Doctor Tells Iran Minister Not To Rush Into Celebrating Covid Victory
Iran's Supreme Leader Ali Khamenei's personal physician Alireza Marandi has told the health minister criticizing plans to hold a "vaccine victory" celebration.
Marandi, who is also Khamenei's medical advisor, in a letter to the health minister has warned that such a mentality "oversimplifies" the Covid-19 pandemic.
Iran's Supreme Leader Ali Khamenei's personal physician and medical advisor Alireza Marandi has written to the health minister criticizing plans to hold a "vaccine victory" celebration, saying such a move is oversimplifying the health crisis.
Health Minister Bahram Einollahi said earlier this week that the country would hold celebrations to mark "vaccine victory". Iran started Covid-19 vaccination late and stayed behind many other regional countries such as Turkey, the United Arab Emirates and Saudi Arabia.
As a severe new wave of infections and deaths hit the country in July and August, imports of Chinese vaccines picked up speed and more than 55 million doses have been administered among Iran's 85-million population.
However, the main reason for the slow start to vaccination was Khamenei's ban in January to import American and British vaccines, largely on political grounds and based on conspiracy theories. The leader's personal doctor was among those who early on backed the vaccine ban.
Marandi has told the health minister that premature celebrations can lead to loss of trust among the populace regarding government decisions and actions.
Iran has so far fully vaccinated around 30 percent of its population, although political leaders try to claim that close to 70 percent are vaccinated, by counting those who have received only the first dose.
More than 120,000 Iranians have died according to official government figures that are hotly contested by medical experts and some politicians in the country. There have been estimates that the real figure might be 2-3 times higher that what the health ministry says.
Marandi in his letter has warned the health minister not to make optimistic promises of freedom to travel once vaccination reaches 70 percent. He said such moves could lead to new pandemic surges, taking more lives.
The change in tone of Khamenei's personal doctor could signal the possibility that Supreme Leader learned a lesson from underestimating the pandemic earlier on and besides his vaccine ban, allowing crowded religious ceremonies to take place.
Another major mistake by Khamenei's office was to promise the development of homegrown vaccines, despite warnings that this would be a very ambitious undertaking.
According to some claims, the government gave hundreds of millions of dollars to powerful regime insiders to develop half a dozen Covid vaccines, and so all these efforts have essentially failed. This has led to public criticism and even ridicule, a fact implicitly reflected in Marandi's letter.